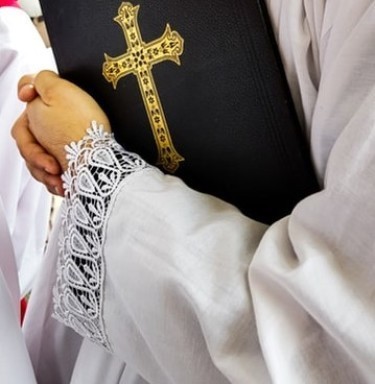 A Protestant pastor and 15 women are the subject of an investigation by the Uttar Pradesh police, who claim the women are propagating superstition. They were all registered in accordance with the strict anti-conversion statute of the state.
According to the police, the pastor allegedly informed guests at a prayer meeting in Kushinagar district that by praying to Jesus, they would be freed from evil spirits and be able to undergo miraculous healings for their illnesses. 15 women were charged with promoting superstition.
Based on reporting from UCA News, this is the sixth complaint against the pastor and his family.
One of the women, Bharati, said he was arrested, imprisoned, and 26 times falsely accused of drug dealing and violent crimes "for no fault."
"I was even beaten up inside the police station for not giving up my faith in Jesus," said Bharati. Nothing is important. "Let them file more cases," she added, reiterating her intention to carry out her ministry.
Christians are persecuted in the state, according to Pastor Jitendra Singh, general secretary of the Pastors' Association of Uttar Pradesh.
It is illegal to convert anyone offering money or other forms of allurement. Not that we do that. However, on November 7 Singh told UCA News that "We are being targeted."
He claimed that around 15 pastors are being held in various state prisons on charges related to breaching the anti-conversion law in the state.