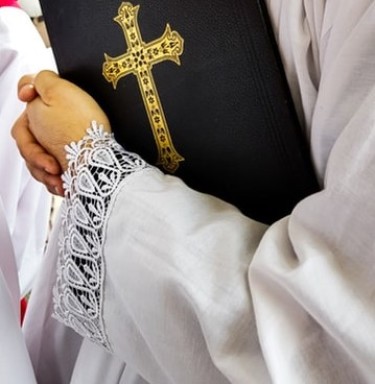 The Madhya Pradesh assembly passed the latest "Freedom of Religion" bill on March 8, making unlawful religious conversions illegal and punishable by one to five years in prison and a minimum fine of about 25,000 rupees.
In addition, a forced religious conversion of a minor can result in a double prison sentence and a fine.
According to Father Babu Joseph, the former spokesperson of the Catholic Bishops' Conference of India (CBCI), "This Act has the potential to create social disruption since it discriminates against and criminalizes inter-religious marriages."
"In a multi-religious country like India inter-religious marriages have been taking place for millennia and they had produced some outstanding examples [of] religious harmony but all that now come under the veil of suspicion," he said.
Furthermore, he told Crux that the Madhya Pradesh freedom of religion Act 2021 is the "revamped version of the earlier Act which was already in operation in the state."
"The new Act has added more stringent provisions that will come in handy for the state to arrest and prosecute people on flimsy grounds of mere allegations. What is more, the onus is on the accused which turns the well-established norm in law that a person is innocent until proven otherwise on its head," he added.
Father Joseph worries that the new Act can easily be misused against anyone who may do a small act of charity to his fellow human being. "It means not only the outcome but even the process however innocuous is prosecutable – a ready-made tool in the hands of mischief mongers," the priest said.
In short, the Christian leader said, "It's a law born not out [of] true social concern but rather out of narrow political consideration that targets certain sections of Indian society because of their religious faith different from the majority."