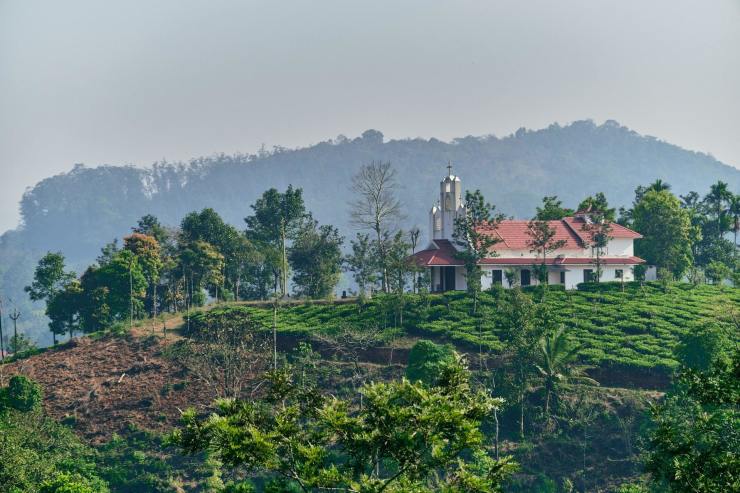 So far, the pandemic has left crematoriums bursting to the seams, with no room for several weeks. Portable crematoriums are in high demand due to the rising need for cremations. Many churches in Kerala are using portable crematoriums instead of burying individuals who have died from COVID-19.
The difficulty in disposing the corpses of parishioners who died of Covid-19 prompted the need to consider building a portable cremation, according to Father Francis Areeckal, vicar of St Antony's Church in Kizhakkambalam, Ernakulam.
He said that the portable crematorium was designed in collaboration with a parishioner who is also an engineering contractor. It weighs around 650 kilogram and can be moved in a pick-up vehicle or a small truck.
The portable crematorium will be provided to "anybody cutting across barriers of caste and religion."
"In case they need assistance for cremation, we have a team. They would volunteer their service," Father Areeckal added.
"The cost of each unit comes to around 260,000 rupees each. Now, we have made three units that have been given to various churches," said Salim Sebastian, who built the portable unit in his courtyard at Father Areeckal's request.
"It works on LPG and it may take up to 2 cylinders of the gas for cremating a body. As no smell would emanate from the unit, it can be taken to courtyards of houses as well. The relatives will not have to wait for a day or so for getting the ashes of the cremated body. If they need it, they will get it in two hours," Sebastian added.
According to Father Areeckal, the demand for portable crematoriums may persist even after the pandemic has passed. "The canon law doesn't forbid us from conducting cremations. So, the practice may continue," he said.