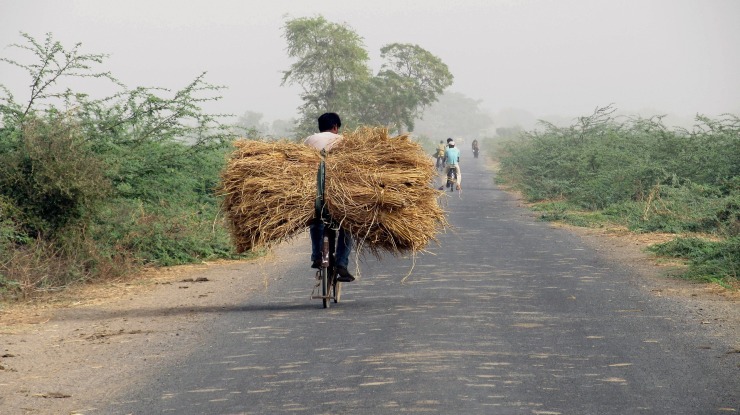 Villagers in the Kondagaon district of Chhattisgarh assaulted tribal families who adopted a Christian lifestyle instead of adhering to local traditions.
The incident left about 15 individuals hurt, including women and children.
Eight tribal families from Bhaisabod village have been practising Christian customs, such as regular evening prayers, but none of them have converted to Christianity, according to one of the injured men.
They want to keep up their Christian practices since they find some peace in them, expecting no one would oppose as they don't interfere with other people's beliefs.
Their belief, however, sparked dissatisfaction among the locals, which eventually led to the brutal attack with sticks and slippers on November 22.
One of the families told UCA News on November 23 that "Now we are all scared as our own brothers and sisters have turned against us," adding that "we might have to leave the village unless we're given police protection."
Another villager, who wished to remain anonymous, told Matters India, "We are fearing for our lives as the attackers had threatened to burn our houses if we continued with our faith in Lord Jesus."
He is, nonetheless, adamant about maintaining his faith. "We will not give up our faith," he said, adding that "after coming to this faith we got peace in our lives."
The November 22 attack, according to Omkar Diwan, the station house officer of the Bade Dongar police station, was the consequence of a family dispute.
"The aggressors and the victims are part of an extended family. After the victims started following another religion, the others attempted to pressure them to follow the indigenous faith. They attacked them in a fit of rage," he explained.
"We have registered a case and action will be taken against those behind the crime," he told Matters India.
Since the event, officer Diwan claimed to have gone back to the village twice in an effort to persuade all parties to keep things peaceful.
The police allegedly arrived in the village the same night as the attack, but they did not take any action against attackers, according to the villagers. Instead, they engaged with them in friendly conversation before leaving.
Pastor Moses Logan, head of the Chhattisgarh State Christian Welfare Society, condemned the assault and urged the arrest of those guilty. He stated that those who display signs of the faith are also being targeted. The fact that the assailants were not dealt with by the authorities, in his opinion, was regrettable.