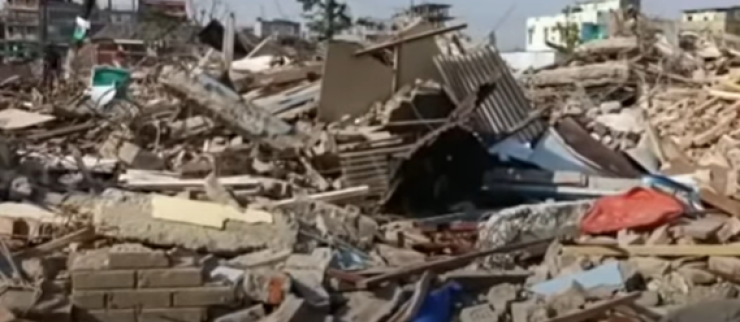 A Christian organisation has voiced grave worry over the destruction of three churches from three different denominations in Manipur, a state with a 41 percent Christian population.
The Evangelical Lutheran Church of Manipur, the Catholic Holy Spirit Church and the Evangelical Baptist Convention Church were all destroyed by the Manipur officials on March 11 in Tribal Colony in Imphal.
The All Manipur Christian Organisation (AMCO) denounced the demolition of exclusively Christian places of worship under the justification that they were built illegally on government property in a press statement on April 12.
The statement conveying its support for the "ill-fated members of the three Churches" stated that the "harsh action of the night raid" in the presence of a sizable security detail and without regard to religious sanctity "has created a nightmare and fear psychosis to the people in and around them and also hurts the sentiments of the Christians in general."
Notwithstanding a Supreme Court directive for the regularisation, relocation or demolition of unlicensed religious constructions, the Christian organisation deemed it sad that the government primarily destroyed Christian houses of worship.
The Christian organisation also pointed out that, in accordance with a Supreme Court order, the Manipur Policy for Review of Unauthorised Construction of Religious Structures was drafted, and on October 11, 2011, the state cabinet approved a proposal for regularising 188 religious structures in five districts. On October 27 of the same year, they were then made regular.
It is regrettable that not a single church or other place of worship for Christians was listed. The government made this choice in a biassed manner, according to the AMCO statement.
The organisation asked the state government to uphold the magnificent secularist values established in the Constitution, which protects everyone's right to freedom of religion, belief, faith, and worship, in their truest sense and spirit.
All churches and faiths in Manipur were urged by the Christian body to work together and express sympathy for their brethren at the Tribal colony.