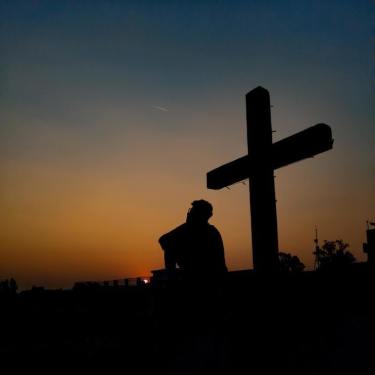 The Catholic Archbishop of Bangalore has spoken out against the anti-conversion laws as the Supreme Court prepares to weigh in at two key hearings this month.
Archbishop Peter Machado is seeking a ruling from the Supreme Court to compel the disclosure of records of religious violations in states that have anti-conversion laws.
The highest court in the country will consider his case at a hearing on Friday. 
Speaking to Open Doors ahead of the hearing, Archbishop Machado warned that anti-conversion laws expose Christians to spurious claims of forced conversion.
"These are laws that undermine private family life," he said. 
"Imagine a person has a holy picture in a book, that they have in their family home.
"Their brother could turn on them and say, 'This holy picture is a source of conversion to us,' and bring a claim of forced conversion."
At another hearing scheduled for April 29, the Supreme Court is being asked by BJP activist, Ashwinu Upandhay, to call upon the Indian government to extend the anti-conversion laws across all 28 states.
According to Open Doors, the anti-conversion laws are being used to target Christian and Muslim minorities in the country, and the push to introduce them nationwide is being driven by "nationalist concerns that mass conversion away from Hinduism might alter the country's substantial Hindu majority."
Henrietta Blyth, CEO of Open Doors, said, "There is no evidence to support the claims of 'fraudulent conversion' or of 'forced conversion.'
"This is an illusion, whipped up by religious nationalists for political purposes. It has the effect of dividing whole communities and families."
Open Doors reports a "sharp increase" in attacks and mob violence against religious minorities in recent years.
The Archbishop of Bangalore is part of the Constitutional Conduct Group, which last month wrote to the Indian government urging it to speak out against increasing violence and intimidation against Christians and end the "climate of fear."
"It is imperative that you ... give this reassurance," the group said.