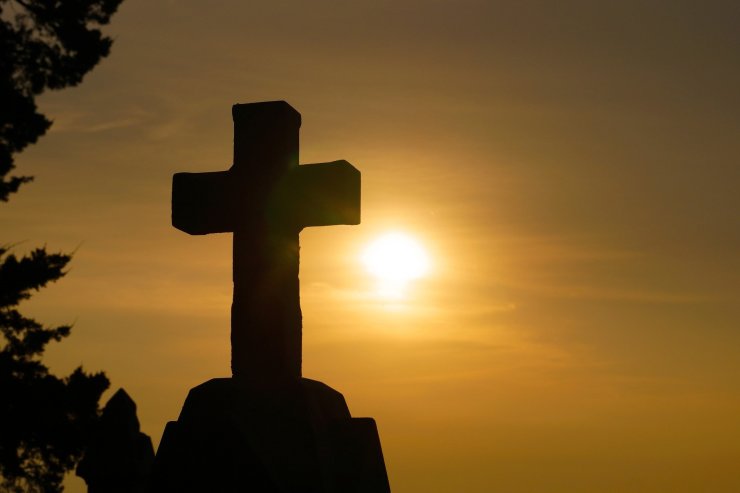 Upon receiving a complaint from the Bajrang Dal for allegedly engaging in religious conversions, a Protestant pastor and his wife were detained in Uttar Pradesh on February 26.
Pastor Santosh John and his wife, Jiji John, were called in for interrogation in the morning and released in the late afternoon. But, they were detained after a mob demonstrated in front of the police station, according to Christian activist Minakshi Singh, who spoke to UCA News on February 28.
The pastor and his wife were having a prayer session in a rented basement in Indirapuram, close to New Delhi when a mob started a commotion and accused the couple of converting people to another religion.
On February 28, the two Christians went before a magistrate and were turned down for bail.
Why should they detain the pastor and his wife in the absence of any proof? said Singh, general secretary of the Uttar Pradesh-based organisation Unity in Compassion.
The couple's laptops and mobile phones were seized by the police from their home, and they are now being held in Uttar Pradesh's Dasana prison.
A number of Indian states have enacted strict anti-conversion laws that are used to persecute Christians. There have been more occurrences involving the law, but many of them lack the evidence to back up their claims of forced religious conversions.
On November 27, 2020, the Uttar Pradesh government passed a law banning religious conversions.
Despite the first anti-conversion law being passed in 1967 in Odisha, not a single individual or the Church has been found guilty of it in any court of law in the country, according to A.C. Michael, convener of the New Delhi-based United Christian Forum, who spoke to UCA News.
"Mob violence seems to have become a sort of norm in our country. Police arrested Pastor John and his wife purely under pressure from a mob because there is no evidence to prove that they were conducting forceful conversions," Michael remarked.
"Last year, the Supreme Court asked for reports on forceful conversions from federal and eight state governments. However, till today no government has been able to provide documentary evidence," he added.
Singh went on to say that ultimately conversion is a personal choice.
"If religious conversions take place in the country, why is the Christian population declining? The 2011 census pegs the Christian population in India at 2.6 percent of the country's population. But in the 2021 census their number shrank to 2.3 percent, she explained.
"So, where is the conversion taking place?"