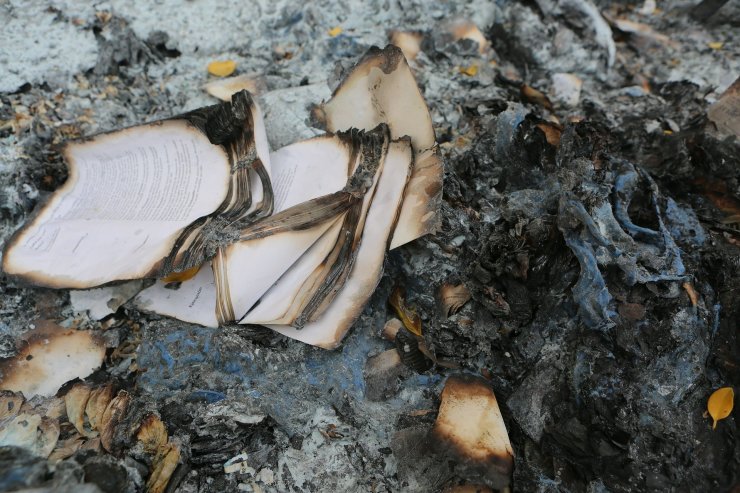 A mob of 10 extremists disrupted a prayer meeting, assaulted the Christians gathered for prayer and burned the Bible publicly as a sign of eradication of Christianity from Telangana's Sarakonda village on January 31, reports from persecution watchdog, International Christian Concern (ICC) stated.
Local sources said the prayer was held inside a believer's house when the mob suddenly attacked. They beat the Christians with chairs and destroyed some electronics present inside the house.
"Without saying a word, they rush towards me and started to beat me," Pastor Zachariah, the head pastor of Pentecostal Prardana Madiram in Sarakonda, told ICC.
"They punched me and I fell to the ground. They also took the Bible I was holding."
Pastor Zachariah was assaulted by the nationalists and warned of serious consequences if he organized any more prayer meetings in Sarakonda.
They took the pastor's Bible to the village square and burned it publicly as a sign of eradication of Christianity from the village.
This was not the first time Pastor Zachariah's church had faced persecution. Also in the past, there have been attempts by the nationalists to close down church operations.
Following the January 31 assault, the Christian leader registered an FIR and 10 individuals accused of taking part in the attack were arrested and imprisoned.
In light of the assault, over 2,000 Christians from the region held a peaceful rally calling the local authorities to more readily ensure Christians safety and protect their places of worship.