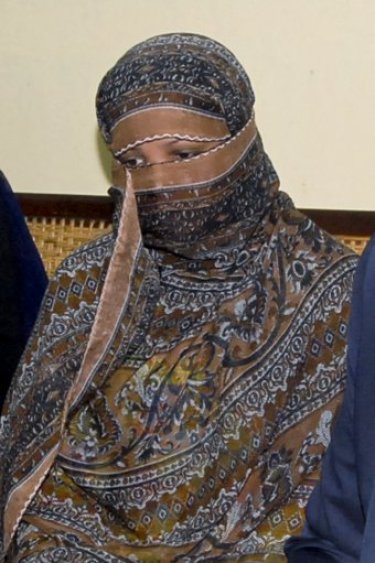 About 187 Christians are facing blasphemy charges in Pakistan, new research published by the Catholic Church has revealed.
Blasphemy charges involve believers accused of insulting religion. Suspects, if found guilty, face execution or life imprisonment.
The blasphemy laws in Pakistan restrict the space for practice of faith for minor religious groups. Blasphemy charges have been made to persecute Christians in the country.
"The blasphemy law destroys the lives of those who have been accused, even if they avoid being executed," said Fr James Channon from the Peace Centre in Lahore, a group which promotes inter-faith relations, told the Catholic charity Aid to the Church in Need.
"Any time Christians are accused of supposed blasphemy, all Christians in the region are indicted with them. This often leads to acts of violence against Christians," he added.
The recent blasphemy case involving Asia Bibi gained international attention on Pakistan's blasphemy laws.
The Christian mother-of-five was sent eight years on death row after being accused of insulting the Islamic prophet Muhammad. She always denied any wrongdoing.
She was acquitted by the Pakistan's Supreme Court last October; however, radical Islamists have been demanding a revisit of the ruling. They demand Bibi to be publicly executed.
Fr Channon said, "Even now, after her acquittal, she is anything but safe."
"Radical Islamists are trying to find her so they can kill her. That is why she is currently under state protection," he added, according to Premier.