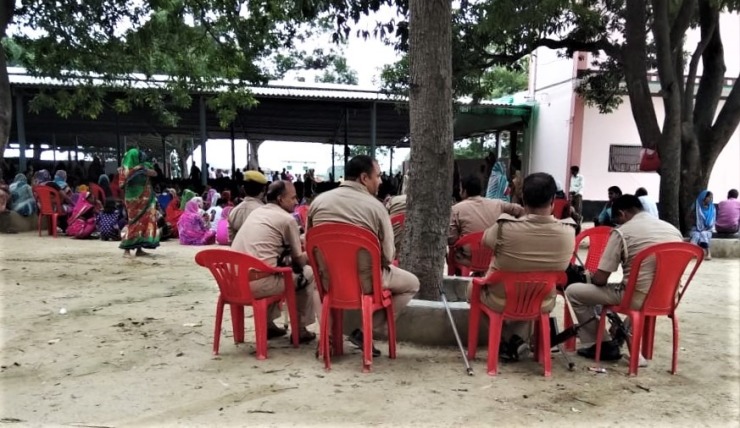 A mob of over 150 Hindu radicals broke into a Christian worship service in Kanpur, in Uttar Pradesh on Dec. 2.
The attackers forced themselves into a private hall in the KDA Colony of Kanpur, disrupting Pr A. B. Singh's Sunday service and threatening the worshippers, persecution watchdog International Christian Concern reported (ICC).
Singh's wife, Kalpana Singh, was manhandled and beaten by members of the mob when she tried to protect her husband. Also, other women in the church were attacked.
The mob then chased all the worshippers from the service and threatened Singh to stop holding Christian services in Kanpur.
Police from Naubasta Police Station were informed about the incident.
Although the officer in-charge promised a fair investigation, no action has been taken against the mob to date.
The mob attack marks another instance of Christian persecution currently sweeping across the state during the advent season.
"The attacks on places of worship have picked up in the last two to three months in the Kanpur region," Pr Vijay Gupta, a Christian leader from Kanpur, told ICC.
"What we hear in the news is the tip of the ice-berg. Pastors and evangelists are constantly being harassed and [threatened]," he added.
Pr Sam P. Jacob, also from Kanpur, said, "We had to completely shut down our Christmas programs and activities due to the prevalence of anti-Christian sentiments. Christians are terrified over the situation. We are not sure if we are even going to conduct a Christmas service on Christmas day."