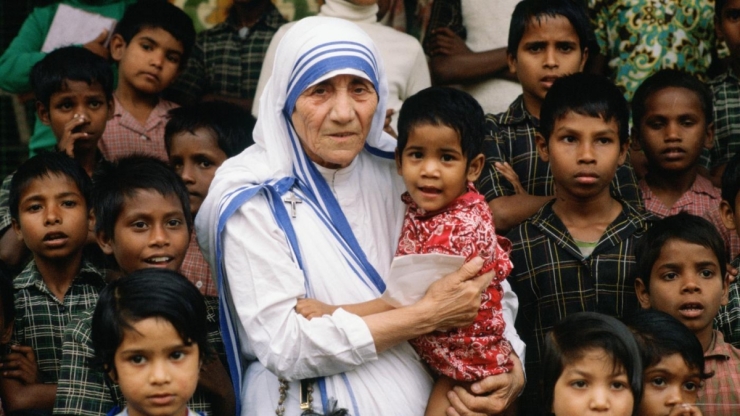 West Bengal Chief Minister Mamata Banerjee has condemned "malicious attempts to malign" the Missionaries of Charity.
On July 12, Banerjee tweeted that the Christian organization founded by Mother Teresa is being targeted by the ruling Bharatiya Janata Party (BJP), which is affiliated with a Hindu nationalist group.
On July 5, a Catholic nun and a woman employee affiliated with the religious order were arrested after being accused of trying to sell a baby from a shelter for unwed mothers in Jharkhand.
Police said that a couple reportedly paid $1,760 for a child to a woman who worked at the shelter.
But a spokesperson for the Missionaries of Charity denied the accusations and told the press the order stopped dealing with child adoption in India back in 2015.
"We are completely shocked by what has happened in our home. It should never have happened. It is completely against our moral conviction we are carefully looking into this matter. We will take all the necessary precautions that it will never happen again," the spokesperson told Crux.
This is yet another havoc created by the ruling party—spreading false reports, the Catholic body remarked.
"Mother Teresa herself set up Missionaries of Charity. And now they are also not being spared. Malicious attempts to malign their name. The Sisters are being targeted. #BJP want to spare no one. Highly condemnable. Let MOC continue to do their work for the poorest of the poor," Banerjee tweeted.
The incident is a sign of the strained relationship between Christians and the state of Jharkhand, which is run by the BJP, said Fr Frederick D'Souza, the former director of Caritas India.
Mother Teresa founded the Missionaries of Charity in 1950 in Calcutta, now known as Kolkata, to serve the poorest of the poor.