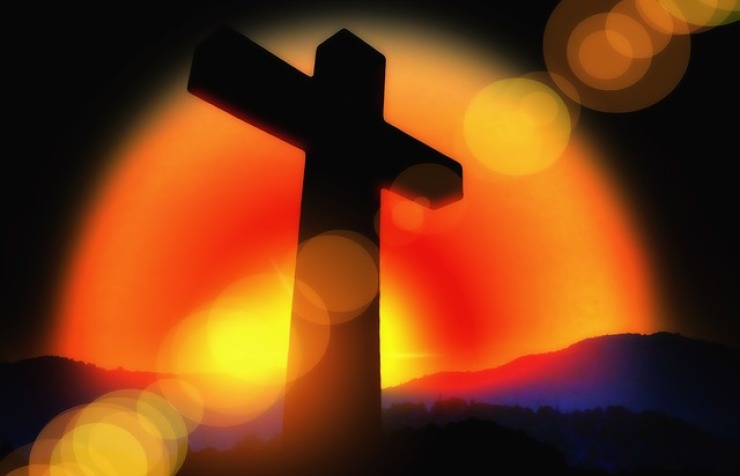 Many Christians today find themselves unable to overcome their weaknesses.
They feel like they're unable to fully live the life that God wants for them, simply because they have weaknesses that hinder them.
Are you like that, dear reader? Is there a weakness in your life that you want to overcome so that you can do what God wants you to do?
I know you have. That's the reason why you opened this article.
Today we'll be talking about weaknesses and how we can overcome them. It's usually easier said than done, but if we are really serious in chasing and following after Christ, we've got to do it.
Weaknesses
Webster's 1828 dictionary defines "weaknesses" as a "defect; failing; fault."
Our weaknesses may be a defect in our personality or character. It may be a lack of maturity. It may be a wrong desire, something that hasn't been surrendered to the Lord yet.
Whatever it is, it is something that hinders us from living a full and victorious life in Christ.
The Bible tells us that "since we are surrounded by so great a cloud of witnesses, let us lay aside every weight, and the sin which so easily ensnares us, and let us run with endurance the race that is set before us" (see Hebrews 12:1). We've got to let go of the hindrances to following Christ!
Many of us, however, feel unable to overcome our weaknesses because we forget some things. Here are a few things we need to remember and apply in our lives if we want to overcome our weaknesses.
1) We're not the only ones with such a weakness
Although it's a fact that we have various weaknesses, our weaknesses are specific to each of us, yet common among many:
"No temptation has overtaken you except such as is common to man..." (see 1 Corinthians 10:13)
We must remember that we're not the only ones who have such a "weakness," or an area that we haven't won in our lives.
Men, for example, commonly have issues with sexual lust and pride. It will help all men to be open to fellow Christian men and ask for help and support in such a matter.
2) God graciously gives us a way to escape or overcome
1 Corinthians 10:13 continues,
"...but God is faithful, who will not allow you to be tempted beyond what you are able, but with the temptation will also make the way of escape, that you may be able to bear it."
Truth is, when we're faced with a situation where we're tempted to give in, we must be quick to remember that the temptation can be resisted!
God will not allow us to face what we cannot face. He will always give us a way to escape and avoid sinning. We can flee from sexual lust; close our mouths when we're tempted to speak harshly or speak lies; or just go away instead of punching something that annoys us.
Best of all, we should always pray:
"Watch and pray, lest you enter into temptation. The spirit indeed is willing, but the flesh is weak." (Matthew 26:41)
3) We can surely overcome through Christ
Did you know that because of Christ's finished work, we can actually overcome? Sin doesn't have to enslave us anymore.
In fact, if we're in Christ, sin has no more hold on us:
"Therefore, brethren, we are debtors—not to the flesh, to live according to the flesh. For if you live according to the flesh you will die; but if by the Spirit you put to death the deeds of the body, you will live." (Romans 8:12-13)
For those who find this difficult to understand, here's a beautiful verse that will help:
"He has delivered us from the power of darkness and conveyed us into the kingdom of the Son of His love, in whom we have redemption through His blood, the forgiveness of sins." (Colossians 1:13-14)
Did you see that? If you're in Christ, you have been delivered from slavery to sin! You are no longer obliged to commit sin whenever you're tempted -- you can simply say "NO!"
Doesn't that feel good? You can actually overcome, because Christ has set you free. Now I leave you with this passage; take it to heart, make it the cry of your heart, and live by it:
"But you are not in the flesh but in the Spirit, if indeed the Spirit of God dwells in you. Now if anyone does not have the Spirit of Christ, he is not His. And if Christ is in you, the body is dead because of sin, but the Spirit is life because of righteousness. But if the Spirit of Him who raised Jesus from the dead dwells in you, He who raised Christ from the dead will also give life to your mortal bodies through His Spirit who dwells in you." (Romans 8:9-11)