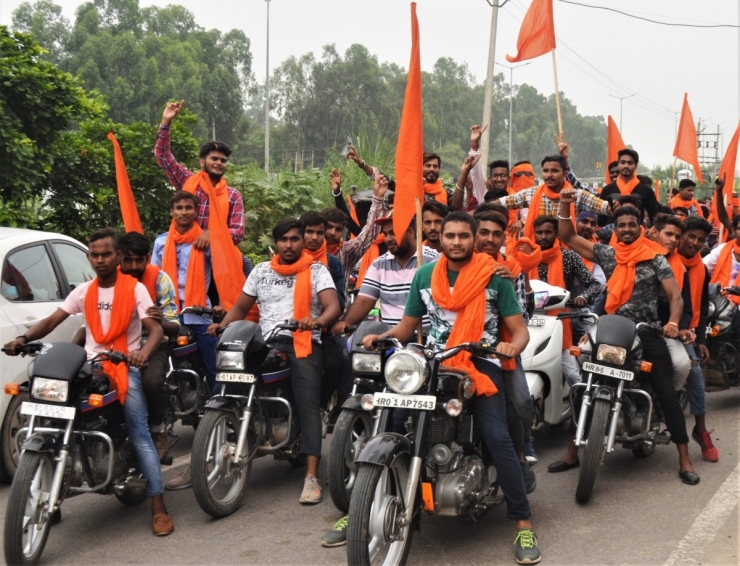 Christians in Madhya Pradesh who were brutally beaten by Hindu extremists and received death threats for attending church have vowed to continue to practice their faith in Christ in secret.
Nearly 15 families have stopped attending church in recent months after being ill-treated and receiving threats from Hindu extremists, Pr Singh, a pastor who heads a congregation in MP, told International Christian Concern, nonprofit persecution watchdog.
"The reason for this drop in the attendance is the threats from Hindu radicals," said Singh.
"The radicals say they will beat and kill my church members if they continue to attend the services," he added.
The attendants of the church have reduced drastically in the last few months.
"Prior to May this year, around 200 people used to worship regularly in my church," said Singh.
"But now only 50 to 60 people attend my church on Sunday. They are under tremendous pressure from Hindu radicals," he added.
Shankar Damor, a 37-year-old from Kardubadi village near Jhabua, told ICC his family stopped going to church after Hindu extremists gave them death threats.
Last May, " when my family was praying in our house, someone from the village called the police and I was taken to the police station on false charges of forced conversions," said Shankar.
"The police beat me brutally and harassed me while in custody," he added.
Despite persecution, Shankar said his family will continue to worship Christ in private.
"We are on shaky ground as a family," he said.
"However, we might stop attending the church, but we will not leave Jesus," he added.
Babu Singh Damor, another Christian from Kardubadi village who has completed his Bachelor of Theology and wanted to serve as a pastor, told ICC that he's forced to practice his faith in secret.
"We Christians are closely monitored as to where we are going and whom are we meeting," said Babu.
"It's quite a pathetic life we are living. However, we are not going to leave Jesus, no one is going snatch Jesus from our hearts," he added.
Pansingh Bhuriah, a 23-year-old Christian has stopped going to church after his sister was sent to jail on false charges of forced conversion.
"We are attacked from all corners," he said.
"It affects our livelihood as we are denied work in the village. It affects our social life as nobody from the entire region attends any of our social gatherings. We have been forced to not identify with Christians and churches and live like Hindus in the village," he added.