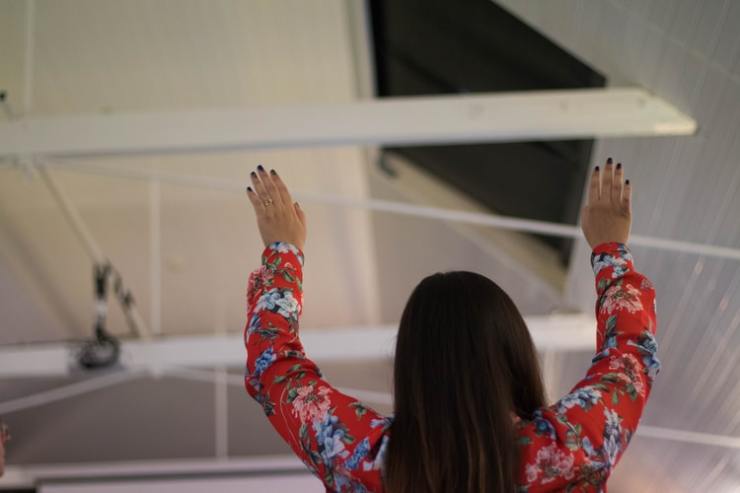 On International Women's day, six Catholic women in Mumbai demonstrated outside the Holy Name Cathedral seeking dignity and gender equality so that women have more decision-making roles within the church.
"We are equal citizens but the church hierarchy does not treat us as equals," Virginia Saldanha, a theologian who was part of the demonstration, told UCA News.
In an appeal submitted to the Archbishop of Mumbai, the women demanded the church leadership to stop treating women as second-class citizens.
They appreciated the Catholic leaders for the works that improved the lives of many women in rural areas, but in the memorandum they said that "within the Church, however, not much has changed... the concerns and frustrations of women within the Church remain the same."
Though women have been serving in village outreach and pastoral programs, "their ministries are not valued as much as or given as much recognition as the ministry of ordained deacons, from which women, including women religious, are banned," the memorandum said.
"Women have no say in the policy-making that shapes the liturgy, worship, theology and practices of the Church, including those that affect their own lives," they said.
They also pointed that the Indian bishop's gender policy promises to fight violence against women, but the norms to deal with sexual harassment in the workplace do not mention measures that will be taken to address clergy sexual abuse.
"Experience has shown that women victims are often not believed, and their clerical abusers use the power of the Church to protect themselves. They continue in their ministry while survivors are ostracized, vilified and left to languish from the wounds of the abuse and injustice in the Church," the memorandum said.
Holy Spirit Sister Jaisa Antony said, "It is high time that the patriarchal Catholic Church gave a due place to women."
"Women must be heard in every sphere of Catholic life," she said.