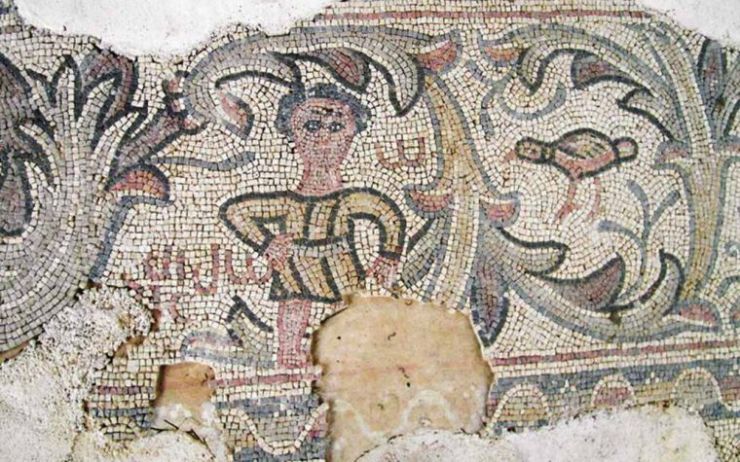 Archaeologists in Israel have found what they believe to be an ancient Christian settlement dating back to the 7th century AD.
Pi Mazuva was first discovered in 2007 and ongoing research at the site has brought many artefacts to light, offering insights into the nature of the settlement and who lived there.
A paper published in Atiqot, the research journal of the Israel Antiquities Authority, details some of the findings that have been dug up at the Byzantine site, including a bronze cross, an ashlar limestone lintel with a cross engraving, and pottery dating to the sixth and seventh centuries.
Some of the pottery is local to the area, while other pieces were imported. Some of the pottery finds were adorned with crosses, Atiqot said.
Another interesting find at the site was a "high-quality, colorful, seventh-century CE mosaic floor adorned with floral motifs, animal and human figures, and two fragmentary Greek inscriptions".
The mosaic measures 16x16 feet and was found in what is believed to have been the villa of a wealthy family.
"The finds at the site point to the existence of a rural Christian settlement, probably destroyed during the Persian conquest of the region in 613 CE," the journal said.
Pi Mazuva is close to Shlomi and Kibbutz Hanita in northern Israel, near the border with Lebanon.
The research was led by archaeologist Gilad Cinamon with the Israel Antiquities Authority.
"While for now we have no documents from Christian sources about this settlement, all the evidence points to an almost entirely Christian population," he told the Haaretz newspaper.