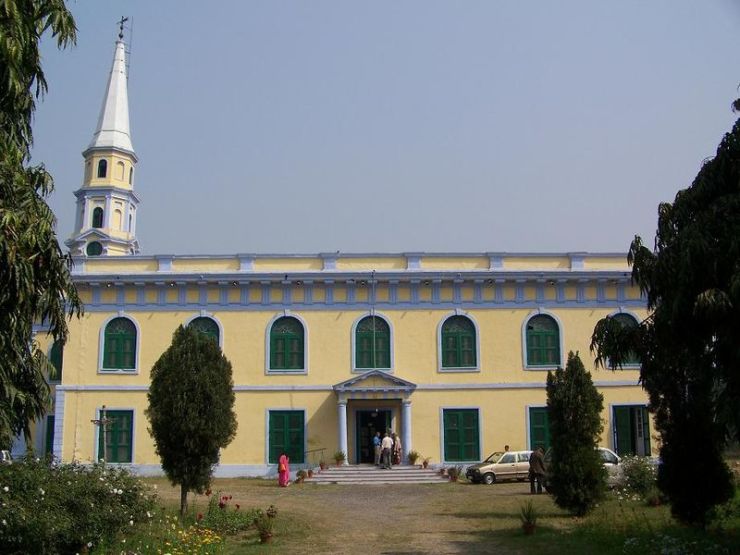 Hundreds of Christians marched in protest against the alleged attempts of land grab by land mafia in Meerut on Dec. 14.
Under the banner, Akhil Bhartiya Isaai Mahasabha (ABIM), the protestors presented a memorandum to the administration for Chief Minister Yogi Adityanath.
A 3,000-sq-yard patch of land on prime location in Civil Lines adjacent to the office of IG, Meerut range, is the land in question, which is a part of a 90,000-sq-yard property registered under the name of Methodist Church of India.
The entire land consists of a Christian colony, a church, a graveyard, a student hostel and two schools.
After few unidentified armed men attempted to seize the land, local Christians opposed them. But, the men threatened to kill a senior-most priest Chaman Comfort.
"On December 6, a few men apparently from a minority community tried to forcibly occupy the missionary land and when we confronted them, I was given a death threat and asked not to be seen there again," said Comfort, according to TOI.
Despite a written complaint was produced by the clergy at the Civil Lines police station no action was taken on this matter.
"We had gone to meet the divisional commissioner when police did not file the FIR. He gave us a patient hearing and even directed the police to provide protection to the priest. But even after a week, no FIR was lodged. And hence, we were compelled to take out this protest march," said Robin Nath, state president, ABIM.
However, the police denied the issue of the complaint.
"We never received any complaint as such on the basis of which an FIR could be registered. But we have assured the Christian community that no land mafia or anti-social element will be allowed to grab the land. If anything of that sort happens, we will detain the trouble-mongers," said Satyapal Singh, senior sub inspector at Civil Lines.