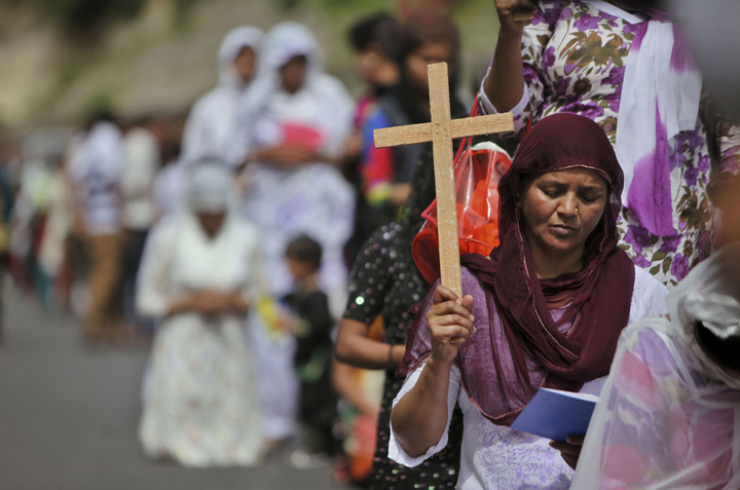 The churches in Jharkhand have sought federal intervention to stop alleged state government discrimination and harassment against Christians.
The state government led by the pro-Hindu Bharatiya Janata Party (BJP) has used its Anti-Terrorist Squad (ATS) to probe Christian institutions, all the nine Catholic bishops of Jharkhand complained to Governor Draupadi Murmu on July 27.
Later, the bishops sent a memorandum to federal Home Minister Rajnath Singh seeking his assistance on the issue.
"We are now treated as terrorists and officials of the ATS are after us as if we are involved in terrorist activities," Auxiliary Bishop Telesphore Bilung of Ranchi told ucanews.com.
Police has been arresting Christians on false charges and investigators had raided Christian groups in "clear state-sponsored harassment," he added.
The ATS ordered some Christian institutions to produce financial details, said Bilung.
The federal order for probes came following allegations from influential Hindu groups that Christian institutions were misusing foreign funds for the purpose of securing religious conversions in violation of the state anti-conversion law.
However, these institutions to aid the poor receive funds through banks in compliance with India's Foreign Contributions (Regulation) Act. They produce their audit reports annually to federal officials as well as file income tax returns regularly, the memorandum read.
Christians had been targeted for their faith and faced violent attacks, false accusations and arbitrary actions by various government functionaries, it added.