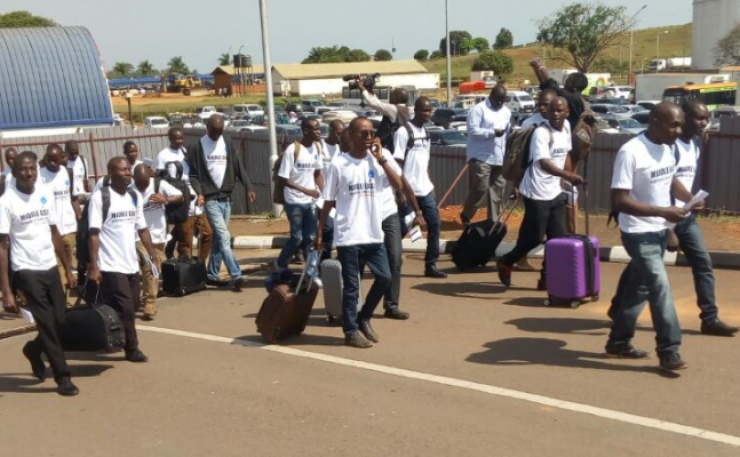 Following the results of a recent study on the deaths due to suicide, violence such as homicide and sexual assault in the Middle East countries, church in Uganda has warned the domestic workers coming from India, Indonesia, Sri Lanka, the Philippines, Nepal and other countries in Africa and Asia to look for jobs at home than abroad.
The study, "As If I Am Not Human': Abuses against Asian Domestic Workers in Saudi Arabia," based on 142 interviews with domestic workers, senior government authorities, and employers in Saudi Arabia and labor-sending countries, has revealed thousands of complaints filed by the employees against their employers each year.
During the Sunday service on Oct. 22, Stanley Ntagali, Church of Uganda Archbishop, urged young men and women to look for jobs at home than abroad, "where many have been reported dead."
"We are appealing to our young people to keep home. If you qualify for a Job and you know exactly where you are going, praise God, go in peace. But those who are not sure where you are going, we discourage that... We appeal to our Parliament and Uganda police, Ministry of Foreign Affairs to revise that," he said, according to UG Christian News.
Last week, the Parliamentary Committee exposed that 48 Ugandans were reported dead, including 34 due to suicide in Middle East this year. These workers were subjected to sexual molestation, torture or denial of pay and also lack job security.
"All these people were buried in the desert, because they did not possess travel documents. They were confiscated by the companies that hired them to do work in those countries," said David Abala (Ngora County), Member of Parliament.
Saudi Arabia households recruit an estimated 1.5 million domestic workers from various parts of Asia and Africa.