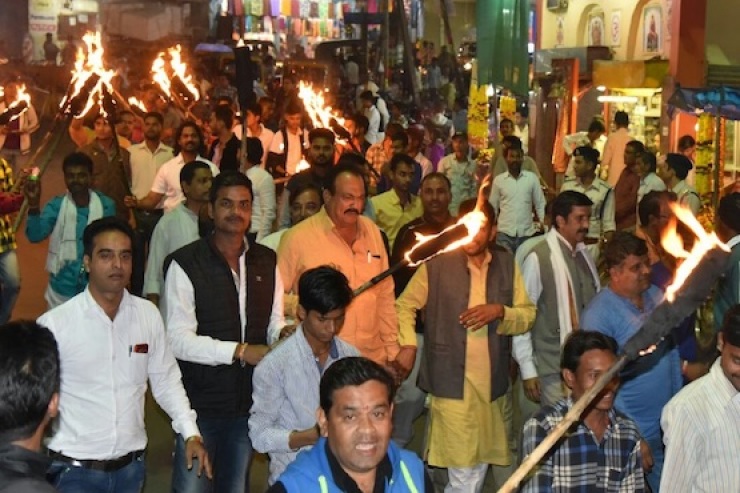 A Catholic Church has sought protection for the Christian community in Madhya Pradesh after Hindu nationalists took to the streets, waving burning torches and denouncing missionaries.
Several complaints have been filed against Christian missionaries claiming that they were involved in religious conversions, even though they weren't. This has been a strategy of the Hindu nationalists to restrict any Christian religious activities in the state.
On Nov. 10, agitators belonging to the fundamentalist Dharam Jagaran Samanwaya Samiti protested Sagar district officials of not arresting the missionaries after numerous complaints, UCA News.com reported.
The fundamentalists termed the church's social services and work in education and health care as pretense to convert naive people to Christianity.
They issued an ultimatum that if the officials failed to take action within a fortnight they would demonstrate in front of a Catholic Church-run orphanage in the diocese.
The dispute in the district started in Sept. after officials expelled a Catholic priest working in the orphanage and closed the 20-year-old mission following a disagreement over the land title.
The extreme action by the government was instigated by Hindu groups, the church leaders said.
"We are under tremendous pressure," said Bishop Anthony Chirayath of Sagar who submitted a memorandum to district officials and the state chief minister and governor seeking their help and protection of Christians.
He has also requested the officials to stop this "false and malicious campaign" in the media that projects Christians as "out to convert Hindus, violating laws."