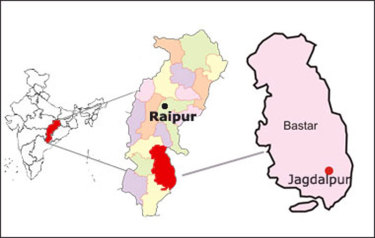 The Chhattisgarh high court bench of Justice Manindra Mohan Shrivastava have ruled out an earlier order that imposed a ban on non-Hindu religious missionaries, stating that it does not supersede the fundamental right to preach and propagate one's religion.
The bench conveyed the order while hearing a writ petition filed by Chhattisgarh Christian Forum which challenged the resolution adopted by panchayat bodies last year.
The decision to move court was arrived by Christian Forum last year after resolutions were passed by gram panchayats at gram sabha of Bastar region, a predominantly tribal belt of Chhattisgarh. The earlier resolution which quotes the provisions of Section 129 (G) of Chhattisgarh Panchayat Raj Act, curbs the right to freedom of propogating one's religion.
The resolution which was passed last year stated, "To stop forced conversion by outside religious campaigners and to prevent them from using derogatory language against Hindu deities and customs, Sirisguda gram sabha bans religious activities such as prayers, meetings and propaganda of all non-Hindu religions."
Sighting the violation of the rights the petitioners had contended the Panchayati Raj Act should not override the Right of Religion as guaranteed in the Constitution.
According to a source, the local villagers were motivated by some right wing organization to use the provisions of Panchayati Raj Act as a loophole to adopt a resolution thus curbing the right of the minorities to practicing one's own religion.